Dr. Ray Brubaker was promoted to Heaven on May 1, 2009.

Click here to visit Dr. Ray Brubaker Ministries new website: RayBrubaker.com.

It has video, audio, podcasts, free books, audio Bible, and much more!
In 1947, Cathedral Caravan was born in the heart and mind of Ray Brubaker, who, along with his wife, Darlene, set on on the highways and byways of this nation with a their new project. Even then, the technology they used to reach the masses was on the cutting edge.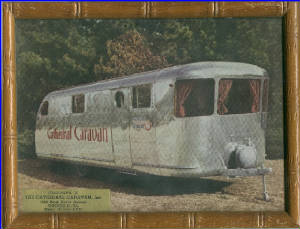 Click on this link to listen to Ray Brubaker on WBN - Word Broadcasting Network
For over 50 years, "God's News Behind the News" had been broadcast over the radio airwaves, where thousands have received Christ as their savior. earned him respect as a "prophetic statesman." He has been on the cutting edge of prophetic news and events for more than 55 years. "God's News Behind the News" will continue reaching out to the world through this avenue. There are still many areas of the world where Christian television is not available, illegal, or just has not reached yet. In those regions, radio is still the best, and sometimes the only way to reach people with the message of the gospel of Christ.
Today, their "new millennium" vision is to continually expand our outreach to multiplied millions through the effective media vehicles of television, radio, literature, conferences, and the internet.
Your support of this ministry allows us to keep preaching this message throughout the world.